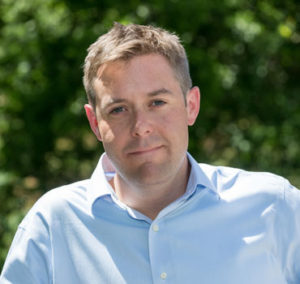 This week, we are discussing opportunities for composites in the Architecture market with William Kimmerle of Kimmerle Group.
Kimmerle Group is a multifaceted architectural design firm with headquarters in Harding, NJ and the Urban Studio office in NYC. This firm has an extensive portfolio of work in corporate, commercial, healthcare, urban design, education, and historic preservation.
William has been with Kimmerle Group for more than a decade in varying capacities ranging from senior designer to senior project manager. He contributes a leading voice to the firm's development, and corporate and institutional practices; leads the firm's New York City Urban Studio offering; and has led the expansion of the firm's procurement practice, Workspace, since 2011.
On this episode, we'll be discussing one of their recent projects in Long Island City, NY where they are using carbon fiber structural reinforcement. We'll be talking about how they are using carbon fiber in this specific project, some of the exciting opportunities ahead for these materials, and the reason architects today are really attracted to composite applications instead of conventional building techniques.
You can find more about Kimmerle Group and some of their recent projects, visit www.kimmerle.com.
Enjoy this latest post?
Subscribe for Updates
Get the latest news and updates from Composites Weekly delivered regularly.