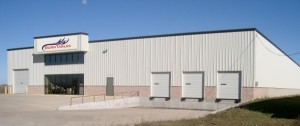 This week we welcome Kyle Riggen, founder of Carbon Lite Tools to discuss his company which manufactures Carbon Fiber Wrenches from 3/8″ high-strength carbon fiber.
These wrenches feature stainless steel teeth, both standard and metric sizes on the same wrench — 3/8″, 7/16″, ½", 9/16″, and 5/8″ and 10mm, 12mm, 13mm, 14mm, and 15mm, respectively — and weigh just 6.7 oz in total, or less than a large steel wrench weighs on its own.
Kyle is also the founder of BurnTables which manufactures CNC Tables with OEM (original equipment manufacturer)performance and capabilities.
Enjoy this latest post?
Subscribe for Updates
Get the latest news and updates from Composites Weekly delivered regularly.