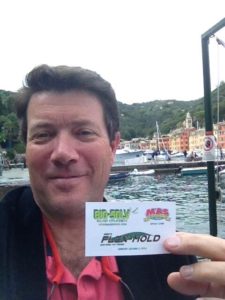 This week JB Currell joins me on the show. JB is the owner of Bio Brands and Gibco Flex-Mold.
Today we'll be talking about their green acetone replacement and also the Flex-Mold, a great product for tooling, production and repair of non-skid deck areas of boats as well as other FRP manufactured products.
Bio-Solv was originally introduced in 2009 as an eco-friendly solvent that would meet the strict compatibility requirements of composite manufacturers. Since that time, Bio-Solv's strength, ability to be recycled, and non-hazardous makeup, have lead many manufacturers from a variety of industries to replace their traditional hazardous solvents with Bio-Solv. Regulations by federal, state and local government agencies are pushing many companies to reduce their carbon footprint.
Acetone, methyl ethyl ketone, and other petroleum based solvents made from oil add new carbon to the atmosphere during the cleaning process, in addition to being toxic to handle and breath.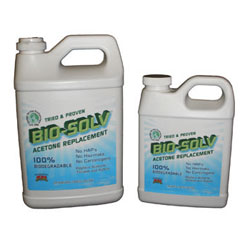 Although water-based cleaners are typically low in VOCs, they have a serious downside:
They may not successfully clean certain materials.

They can cause corrosion.

They often have slow drying times.
As JB explains on the show, Bio-Solv is made from corn (ethyl lactate blend). It contains no water and does not add new carbon into the atmosphere.  
Bio-Solv doesn't cause metal corrosion, but as JB explains, you should first test actual parts that need to be cleaned to confirm compatibility prior to any process implementation.They provide a complete compatibility chart that you can find at https://greenacetone.com/compatibility. 
We'll also be discussing another product that has been successful in the marine market – Flex-Mold. This product makes it easy to create near perfect boat deck repairs.
The developers at Flex-Mold create products and methods for solving some of the problems associated with the tooling, production and repair of non-skid surfaces. Flex-Mold's non-skid patterns are used by mold makers around the world to produce non-skid surfaces on fiberglass boat molds, frp showers and tubs, waterpark decks, pools, wheelchair ramps, steps and other areas where a non-skid surface is desired.
They also produce flexible molds designed for repairing existing non-skid patterns used on hundreds of production fiberglass and one-off boats. JB will be discussing how surfaces are prepared and how the Flex-Mold can be applied in tooling application and in factory repairs.
Enjoy this latest post?
Subscribe for Updates
Get the latest news and updates from Composites Weekly delivered regularly.