This week we welcome Dr. Wayne Powers, Dr. Ron Koniz and Mr. Bill O'Brien of Globe Composite Solutions to discuss their patented High Gravity Composites. 
What are High Gravity Composites?
A high-gravity composite, also known as a high-gravity compound due to their extreme density. They have the same density as lead, so they're been called "lead-replacement" materials, and are used in radiation shielding applications.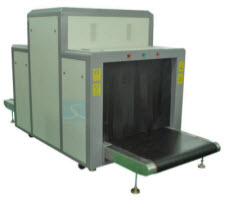 Globe's family of High-gravity Composites includes Brandonite® 4210, a new cost-effective polymer-metal composite that replaces lead, lead-encapsulated epoxy and other alternative radiation-shielding materials. 
Unlike lead, Brandonite® 4210 composites are nontoxic and meet some of the most demanding physical requirements utilizing a variety of polymers and metallic and non-metallic fillers.
On this week's episode, we'll be discussing these High Gravity Composites, some of the applications they are used in and how they are an excellent material to protect customers against the possible removal of lead or lead-encapsulated litharge due to environmental concerns.
Enjoy this latest post?
Subscribe for Updates
Get the latest news and updates from Composites Weekly delivered regularly.