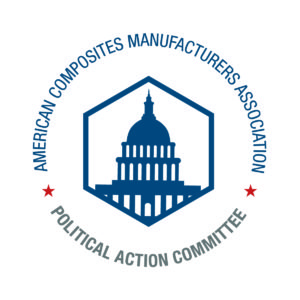 This past week at CAMX, I had the opportunity to interview John Schweitzer of the ACMA. John is the Senior Advisor to the President with the American Composites Manufacturers Association, and on this episode, we'll be discussing the ACMA's political action committee (PAC) and why it is so important for today's manufacturers.
John explains one of the key reasons for the PAC is that Congress regularly considers key infrastructure, energy and regulatory reform bills that have an immediate impact on your company's bottom line.
The ACMA PAC allows our industry to have access to key members of Congress in order to promote a pro-business and pro-composites agenda in the future.  
How is the ACMA Managed?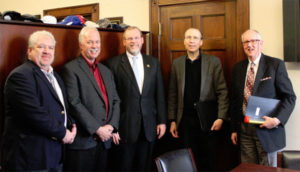 John explains that the ACMA PAC is governed by a committee of association members committed to a strong Washington voice for the composites industry. This committee makes sure that all PAC contributions are made to members of congress who have actively supported the composites industry and been allies on issues important to ACMA members.
How Can People Learn More or Get Involved? 
In order to receive donations, federal law requires that the ACMA PAC obtain advance approval to solicit contributions from the executive and administrative personnel of ACMA's corporate members.  To contribute, just fill out the prior approval form . This allows you to receive more information on how you can support the industry and your Members of Congress through ACMA Political Action Committee.
You can also learn more by visiting the ACMA's advocacy page at www.acmanet.org/advocacy.
Enjoy this latest post?
Subscribe for Updates
Get the latest news and updates from Composites Weekly delivered regularly.