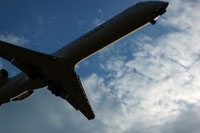 Welcome to Composites Weekly. This a site dedicated to giving you up to date news and information on all things composites related.
Stay tuned throughout 2012 as we deliver weekly content through our blog and podcast show.
You can subscribe to the podcast show and have it delivered to your mobile device by going over to iTunes and clicking on the subscribe button.
Enjoy this latest post?
Subscribe for Updates
Get the latest news and updates from Composites Weekly delivered regularly.