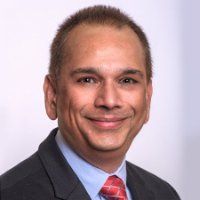 This week, we welcome Jay Dwivedi founder of xInvest Consulting Group to discuss the state of the composites industry. Jay is a seasoned business and management consultant with over 25 years of experience in market strategy, research, business analysis, growth opportunity identification, business turnaround, mergers and acquisitions and trend analysis.
He brings a wealth of knowledge from advanced materials, industrials, and building/construction sectors.
In this interview, we'll be discussing what sectors are growing, what is driving those changes, and what can companies do to create value.
Jay received his MBA in international marketing from International University of Japan and in addition he has masters level education in engineering. He has working knowledge of Japanese language having studied and worked in Japan for five years.
Enjoy this latest post?
Subscribe for Updates
Get the latest news and updates from Composites Weekly delivered regularly.