This week, I welcome Frank Macher, Chairman and CEO of Continental Structural Plastics on the show. Continental Structural Plastics was founded in 1969, has 15 locations across the world and over 3,200 employees. They are the global leader in vehicle lightweighting technologies. For more than 40 years, Continental Structural Plastics has provided leading‐edge, lightweight composite solutions for the automotive, heavy truck, HVAC and construction industries. Headquartered in Auburn Hills, Michigan, CSP has facilities in Indiana, Louisiana, North Carolina, Ohio, Mexico, France and China.
The company provides full‐service R&D and engineering support, and holds more than 50 patents covering materials development and manufacturing processes in composite materials formulation, design and manufacturing technologies.
Continental Structural Plastics (CSP) is the only company to offer TCA Ultra Lite®, a 1.2 specific‐gravity, Class A body panel material that meets OEM standards for surface quality and can withstand E‐coat oven conditions. TCA Ultra Lite advanced composite is an award‐winning, low‐density material that offers the weight savings of aluminum at a lower cost while offering all of the benefits of our industry‐proven Tough Class A composite material.
In addition, CSP's Structural Ultra LiteTM material is 60 percent lighter than steel, and won't dent, rust or corrode like a metal will. This material is ideal for structural applications, including pickup truck boxes.
On this episode, Frank will be discussing some of CSP's latest advancements in lightweight composite materials.
Frank Macher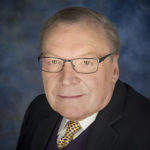 Frank Macher is a recognized expert in strategic and business planning, advanced technologies, product development, and manufacturing processes and operations, has more than 45 years' experience in the automotive industry. Macher earned a BSME from Kettering University and an MBA from Michigan State University. In 2016, he was presented with the Society of Plastics Engineers' Business Management Award and was named an EY Entrepreneur of the Year finalist.
He's also been honored with the Society of Plastics Engineers' Lifetime Achievement Award (2008) and the Automotive News Supplier All‐Star of the Year (2006). He currently serves on the boards of Achates Power and Martinrea International, and has served on the MIT Leaders of Manufacturing Board, Stanford Industrial Manufacturing Advisors, and the Board of Trustees for Kettering University.
You can find out more about Continental Structural Plastics by visiting their website at www.cspplastics.com.
Enjoy this latest post?
Subscribe for Updates
Get the latest news and updates from Composites Weekly delivered regularly.