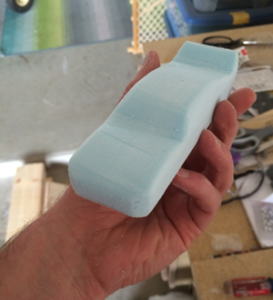 This week we welcome Chris Dupin, co-founder of Foam Core Derby, an organization that introduces the composite process to the public in a safe and fun environment while giving back to the community.
Imagine a fun event where you can learn the basics of fiberglass construction in a 2-3 hour event. At the end of the event, you are able to race your car with other people in the class.
In order to teach the basics of the composite and fiberglass manufacturing process, Chris and his wife launched Foam Core Derby. For building the cars, they substitute a water based glue for epoxy resins in order to bring curing time down to a short time. Because of this, they are able to host events with kids and in bars/restaurants.
Foam Core Derby donates 10% of all revenue from participants to youth organizations like Big Brothers Big Sisters, Boys & Girls Clubs of America, Girl Scouts of the USA, and the Boy Scouts of America.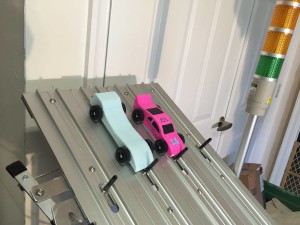 Chris will be sharing his background as well as their mission – Providing knowledge of composite fabrication methods in a fun environment while giving back to the community.
You can find our more about Foam Core Derby by visiting http://foamcorederby.com.
Facebook page: https://www.facebook.com/FoamCoreDerby
Twitter page: https://twitter.com/FoamCoreDerby
Enjoy this latest post?
Subscribe for Updates
Get the latest news and updates from Composites Weekly delivered regularly.