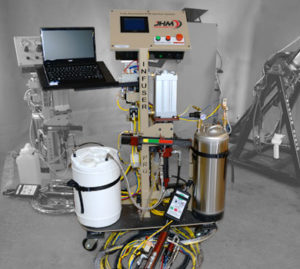 This week, I welcome John Moore on the show to discuss his company and the process of Resin Transfer Molding (RTM). John Moore is founder and president of JHM Technologies Inc.
For over 30 years JHM Technologies has provided closed mold manufacturers worldwide with proven packaged solutions.
JHM Technologies' innovative approach provides manufacturers with custom turn-key packages that are precisely tuned to meet their production needs. The right process, tooling development, injection system, and training are all part of their complete package. From the start, JHM Technologies works to help closed molding projects become a success.
On today's episode John and I will be discussing the latest advances in closed molding technology, and also the differences in light RTM (resin transfer molding) and vacuum assisted resin transfer molding (VARTM).
You can find out more about JHM Technologies, by visiting www.rtmcomposites.com.
Enjoy this latest post?
Subscribe for Updates
Get the latest news and updates from Composites Weekly delivered regularly.