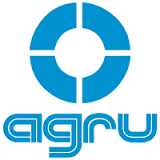 This week we welcome Chris Eichelberger on the show to discuss Agru America's green approach to protecting the environment through some powerful solutions.
From waste management and water conservation to mining and energy, Agru America develops high quality plastics solutions for the right applications.
Since 1988, Georgetown, this South Carolina based company has been the world's leading manufacturer of geocomposites, geomembranes, geonets, geotextiles, concrete protective liners and fittings. Agru America has grown to become the largest producer of specified closure and containment materials for the Mining, Solid Waste and Industrial markets.
The company also supplies vertical barrier systems and piping systems for the U.S. and international civil/environmental markets.
On this episode, Chris will be discussing the role Agru America is playing in the environmental, energy, water & wastewater, tunnels and oil & gas industries.
You can find out more about their company by visiting http://agruamerica.com.
Enjoy this latest post?
Subscribe for Updates
Get the latest news and updates from Composites Weekly delivered regularly.