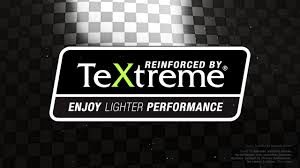 This week, we welcome Andreas Martsman, co-founder of TeXtreme, a composite material technology that is mainly produced using carbon fiber. They manufacture & sell these carbon fiber sheets and tapes to companies in various industries making composite products.
TeXtreme® is made of carbon fiber yarns that are first spread into tapes and then woven in various ways to give it different benefits. The Spread Tow tapes produced are much thinner than conventional carbon fiber tapes and have more material packed in the same area which gives better mechanical performance.


TeXtreme® is used in a large number of sports and competitions such as: Formula 1, Americas Cup, NASCAR, IndyCar, Le Mans, Bicycles, Ice Hockey, Surfing, Motorcycle, Rowing Shells, Golf, Tennis, Skis, and Snowboards.
In addition to the Sporting Goods industry, TeXtreme® is also used in a wide variety of Aerospace and Industrial applications.
You can find out more  about TeXtreme's unique technology by visiting 
http://www.textreme.com
.
Twitter: https://twitter.com/TeXtremeTech
Facebook: https://www.facebook.com/TeXtremeTechnology
YouTube: https://www.youtube.com/user/oxeontextreme
Enjoy this latest post?
Subscribe for Updates
Get the latest news and updates from Composites Weekly delivered regularly.