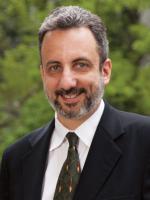 The structural engineering profession has a history of constant innovation as engineers and researchers strive to increase the safety and performance of buildings, bridges, and towers designed to resist seismic, wind, and gravity forces.
On this week's episode we welcome Dr. Jerome Hajjar on the show. Dr. Hajjar is a professor of Civil and Environmental Engineering at Northeastern University. His research has been focused on composite steel and concrete structures for earthquake engineering and structural stability.
His teaching interests include analysis, experimental testing, and design of steel and composite building and bridge structures, regional modeling and assessment of infrastructure systems, and earthquake engineering. He has published over 190 papers and edited three books on these topics.
On this episode we'll be discussing some of his own research in seismic structural stability and the opportunities for composite suppliers and fabricators in this area. You can read more of Dr. Hajjar's research by visiting www.civ.neu.edu/people/hajjar-jerome.
Enjoy this latest post?
Subscribe for Updates
Get the latest news and updates from Composites Weekly delivered regularly.