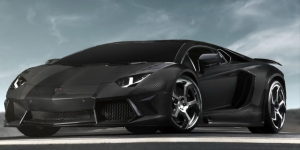 This week, we welcome David Tait, owner of Elegant Motoring & Auto Spa.
David has been a dedicated auto enthusiast since the age of 15, when he first began serious study of auto mechanics. Over the last 25+ years, he gained a deep expertise in virtually all aspects of auto care and personalization.
Having been on the consumer side of the fence as an exacting DIY guy, and often paying dearly to have time-consuming work done for him, he was frustrated by the industry's general lack of professionalism. David finally decided to leave a successful 10-year career in the high-tech industry to create a new niche – offering a new level of service to the auto customization industry.
David joins me on the show this week to discuss his recent work installing a carbon fiber kit on a Lamborghini Aventador that was featured at the Toronto Auto Show last month.
You can learn more about Elegant Motoring and see some of their recent work by visiting their Instagram page at www.instagram.com/elegantmotoring.
Enjoy this latest post?
Subscribe for Updates
Get the latest news and updates from Composites Weekly delivered regularly.