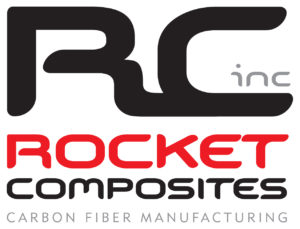 This week, I welcome Paul Hewitt of Rocket Composites on the show to discuss one of their recent projects – the first carbon fiber backpack frame that weighs about 10 ounces.
We've seen carbon fiber make it's way into all sorts of products today, but sometimes the only function it serves is to give a high-tech appearance without utilizing the full advantage of it's strength.
Today we'll be discussing a company that has utilized carbon fiber's light weight and strength to construct Kuiu's Icon Pro backpack frame –  a frame that weighs just over 10 ounces, but is able to easily support loads of up to 150 pounds.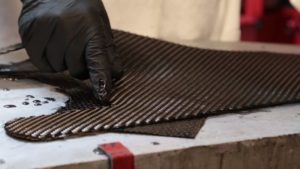 Kuiu, an outdoor apparel and equipment company brought this project to Paul Hewitt and his team at Rocket Composites with the challenge of creating the first ultra light composite frame pack.
To design this frame, they took the same principles used for aerospace design and employed a technique called "wet compression molding". With this process, they are able to repeatedly produce parts with minimal risk of human error using manual hydraulic presses that can do the same thing as automatic high tonnage presses at a fraction of the cost.
On this episode, Paul discusses this project and some of the initial challenges they had to overcome to create an amazingly light frame capable of handling loads of 150 lbs.
Paul will also be sharing some other projects that his company has been involved with and designed; one of which includes 
carbon fiber drum shells
.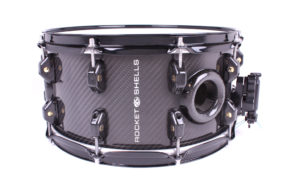 You can find more about Rocket Composites by visiting their site at http://www.RocketComposites.com and also http://www.rocketshells.com.
Enjoy this latest post?
Subscribe for Updates
Get the latest news and updates from Composites Weekly delivered regularly.