This week, we welcome Josh Hahn on the show to discuss content marketing strategies for today's composite manufacturers.
Josh is the marketing manager at Myco Technology, an ingredient manufacturer that develops innovative ingredients to solve some of the toughest challeng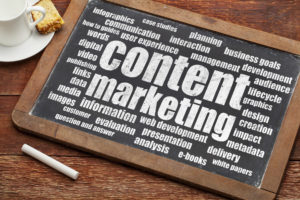 es in the food & beverage industry.
Josh and I will be discussing marketing strategies this week on the show and the challenges that many manufacturers face when it comes to creating an effective content marketing plan.
Only 30 percent of manufacturing marketers say they are effective at content marketing according to Content Marketing Institute. It also seems that Manufacturing marketers cite different goals for content marketing when compared with other B2B marketers.
For example while most B2B marketers say brand awareness is their top goal, manufacturing marketers place more emphasis on customer retention and loyalty (68 percent vs. 57 percent) and less on lead generation (67 percent vs. 74 percent). The biggest difference, however, is that manufacturing marketers seem far less concerned with thought leadership (44 percent vs. 68 percent) today.
On this episode Josh will be sharing his three fatal flaws manufacturers often make when it comes to creating a content marketing plan.
Enjoy this latest post?
Subscribe for Updates
Get the latest news and updates from Composites Weekly delivered regularly.