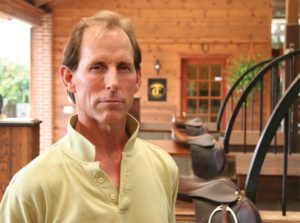 This week we welcome Tad Coffin. Tad is the owner of Tad Coffin Performance Saddles.
He joins me on the show this week to talk about their unique saddle tree, SmartRide™ which is the first of it's kind to be made from composite material. SmartRide™ is a technically advanced saddle tree developed from a process of Top-Down engineering analysis, design and implementation.
Different structures were developed and incorporated into the SmartRide™ saddle tree one of which includes a high-strength, multi-directional carbon fiber used to stabilize the girth area and provide load distribution during takeoff and landing.
Tad has created a proprietary process using carbon fiber that marries two kinds of composites to create "pins" that are used in the tree to provide flexion and movement.
Tad will be discussing the benefits this provides to horses and the racing industry.
You can find more about Tad Coffin Saddles by visiting http://www.tadcoffinsaddles.com.
Enjoy this latest post?
Subscribe for Updates
Get the latest news and updates from Composites Weekly delivered regularly.