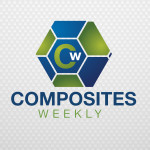 If you are interested in having your products or services spoken about on Composites Weekly each week, download the sponsorship form here.
Details:
Since our show is only 30-40 minutes in duration, we have a maximum of 2 sponsors per episode.
The charge for premium sponsorship is $350 for two podcast episode spots per month. 

Featured spot on our sponsors page. 

Evergreen advertising: Your message lives on long after it has gone live.

Premium Sponsor -a professional live read for each episode that is seamless and integrated.

Our podcast 

averages over 3,000 listens via iTunes & Stitcher radio.

  These are potential customers for your products and services.